Performance Irish Dance with Horizon Dance Company
Fast footwork, lively music and a whole lot of fun! Come and enjoy the craic of Irish Dance with the support of a dedicated and experienced teacher.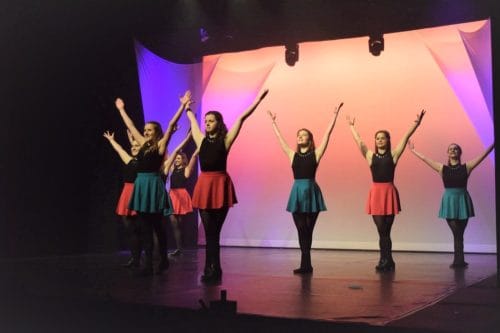 Irish dancing uses intricate foot movements danced to lively music, and is loved throughout the world. Horizon classes allow dancers to enjoy learning our wonderful art form in an encouraging environment.
Each class contains a balance of technique and choreography in soft shoe, and later, hard shoe styles. Classes are taught by an experienced Irish dance teacher in a supportive, professional and friendly atmosphere. Whether you wish to dance for fun and make online friends, or push yourself with a new challenge; come and enjoy the craic of Irish Dance with us!
This class is run by Horizon Dance Company, and registered with the Irish Dancing commission, An Coimisiún Le Rincí Gaelacha. We offer classes for all levels of Irish dancer across central Bristol and online, contact Katie info@horizondancecompany.com or WhatsApp 07745149824 for further details.
Advanced booking is required via our website https://www.horizondancecompany.com/store-homepage
Class price: £7
Rest assured, your safety remains our priority. We have put in place a number of guidelines to make sure you can get back to enjoying our brilliant space:
2m social distancing is in place for all classes.
There will be at least an hour break between each class for cleaning and ensuring no crossover between classes.
Everyone will need to arrive and leave in suitable clothing for the class.
Booking and paying will take place before the class (no drop-ins).
We have extra sanitising and cleaning facilities throughout the building, including hand sanitiser points.
And of course, if you show any symptoms, for your safety and for others, please cancel your booking and do not enter the building.