About ASLS
Artspace Lifespace (also known as ASLS or ArtspaceUK) is a Registered Charity (No: 1168150) that recycles vacant, under-used and problem properties into thriving creative resources. We work in partnership with artists, building owners, property developers, local communities and organisations to secure and re-cycle interesting, unusual and often difficult buildings as vibrant multi-use art venues. We also act as an advisory body for artists and groups interested in taking on empty properties and turning them into creative hubs.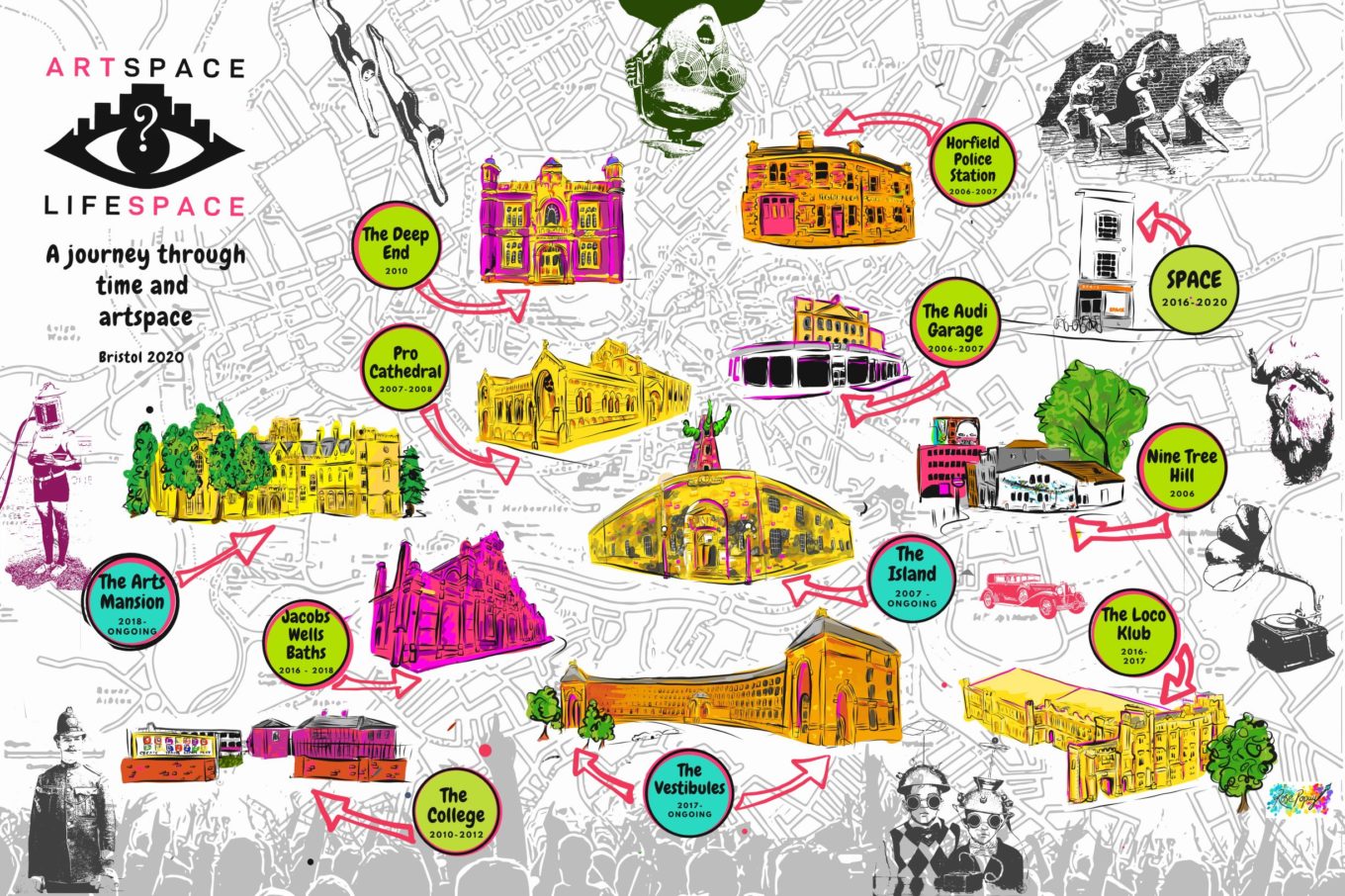 We see the creative potential in disused sites others see as a liability, transforming them into creative workshops, studio spaces, galleries, cafés, performance and training facilities. We believe everyone is creative and that people need places to explore their creativity and connect with others. Working with communities and engagement is at the heart of what we do. We've employed professional artists to work with young people to co-create ideas, hosted workshops, events and online consultations to understand what people need and want, experiment with and assess the viability of various uses and make recommendations on the long-use of buildings based on our experience.
Our vision is for each venue we manage to be self-sustainable as possible without whilst remaining affordable, creative and inclusive. We work on both a meanwhile basis and longer-term projects that support our mission and vision.
Our Offer
Provision of affordable space for artists from a range of disciplines to make and develop work. We currently manage three venues: The Arts Mansion, The Island and the Vestibules.
Consultancy for Creatives looking to take on new buildings.
Consultancy for architects, planners and developers who want to engage with communities to help inform new developments with community needs at its heart.
Meanwhile space operators revitalising forgotten spaces to ensure vibrant communities, revitalising properties whilst providing security, utility and business rates savings on empty properties for landlords with all profits from the service being reinvested back into the local artist economy.
Our Mission
Providing Access, Space, Logistics and Support for a vibrant creative community in Bristol and beyond. Our organisation purposes are to promote art for the benefit of the public by the establishment and maintenance of facilities for artists from a variety of artistic practices to create works, to collaborate, and to present and perform those works for the public.
Artspace Lifespace is part of the Bristol DIY Arts Network. Our Inclusion & Development project in partnership with our sister company The Invisible Circus is funded by Bristol City Council's Imagination Fund.
Explore the history of Artspace Lifespace and our Projects in Bristol and Beyond.
@artspaceuk on Instagram