Opportunities
JOB OPPORTUNITIES
Our small, friendly team work flexibly across multiple venues in Bristol
We are an equal opportunities employer and we encourage applications from suitably qualified and eligible candidates regardless of gender, race, disability, age, sexual orientation, religion or belief, socio-economic class.
Duty Manager roles at The Arts Mansion – Ashton Court
New Duty Managers required for The Arts Mansion. Flexible 3-10 hour shifts – £9.90 per hour.
Artspace lifespace has been running The Arts Mansion (Ashton Court Mansion) since 2018 as a multi-use arts venue. We hire out the spaces to a range of organisations during the week and weekends including evenings. We are looking for a bank of duty managers to work for us on an ad hoc basis during the week, weekends and evening events. We are looking for a regular duty manager to work with us ad-hoc during the day Monday to Friday (variable hours) in June, July, September, October and November and ad-hoc duty managers to work evening and weekends.
To apply please download the Full Job Description and Application Form and return to us at artsmansion@artspace.uk
Centre Manager – The Island
Hours of Work: 25 hour per week (across 4 – 5 working days between 10 and 6pm) Hours are Monday to Friday with occasional evenings and weekend work as per diary commitments
Location: The Island, Nelson Street, Bristol, BS1 2BE
Type of Contract: Fixed term contract (until end of lease term), part-time
Grade: £24,491 to £27,741 PRO RATA depending on experience. (NJC Scale 5 SCP 17-Senior Officer 1-23). Salaries adjusted in line with latest NJC recommendations in Jan of each year.
Other Benefits: Healthcare Scheme (after Probation period of 3 months, Pension)
Start Date: 20th June 2022
Application Deadline: 8th May 2022
Interviews: 1st stage 13th May, 2nd stage 18th May 2022
About the Role:
The Island's Centre Manager provides the driving force to bring together a gloriously eclectic mixture of people, projects, and priorities. The Island's Centre Manager leads the project staff team, focusing on improving the venue's facilities by ensuring operational efficiency and providing a high level of customer service.
KEY RESPONSIBILITIES:
To create a welcoming, safe and well-functioning building for studio holders, hirers and other users with particular emphasis on the creative community of Bristol and beyond.
Day-to-Day management of The Island facilities and the building.
Manage the Island emergency phone and call outs.
Ensure studios are filled to maintain a steady hire income and that a diverse mix of artists benefit from studio use.
Work with the Bookings Coordinator and Venue Co-Managers to help support a diverse programme whilst ensuring that our hirable spaces generate their maximum income potential.
Ensure Policies and Procedures and risk assessment are in place and are followed throughout the activities of the project in particular our Inclusion Policy, Health and Safety, Environmental Policies and Code of Conduct.
Line managing all staff at The Island.
Managing supplier contracts including Broadband, Phone, Utilities, Waste and Cleaning contract staff.
Overseeing The Island's income and expenditure budgets.
Managing accounts together with our Company Manager & Finance Officer.
Occasional cleaning and maintenance of the building.
Preparing rooms for bookings, moving tables and chairs.
Oversee publicity/ social media working with our Marketing Coordinator.
Work closely with the other Venue Coordinators and provide support to the other venues Artspace manages as necessary.
Capturing visitor numbers
Work closely with the Company Manager who will be providing clear guidance and support on the direction of the project.
To apply please download and complete the application and monitoring forms then return them to us at recruitment@theisland.uk
If you have any needs that require you to submit your application in another format, please get in touch so we can help you find a suitable option. All applications will be assessed according to the same criteria and submitting in a different format will not affect your chances of being selected.
VOLUNTEER
Artspace Lifespace welcome applications from Volunteers.
Intern opportunities are normally paid and part-funded by Universities. These are ideal for creative's and those wishing to develop a career in the arts and events.
We encourage individuals interested in specific projects to get hands-on and join us by volunteering and helping support our dynamic and creative artist-led projects. We have a variety of opportunities available throughout the year including volunteering to assist with invigilating at exhibitions, gathering inclusion monitoring data and stewarding at events. We helped set up the Friends of Ashton Court Mansion in 2019, which is always on the look out for volunteers, particularly those interested in researching building heritage, design or web development to present their findings.
You can sign up as a volunteer by emailing info@artspacelifespace.com stating what project you are interested in volunteering for or what skills you can offer to help support Artspace Lifespace.
STUDIO SPACES AVAILABLE AT THE ISLAND
We have studio spaces available suitable for visual artists at The Island. See below for details. Viewings will be held on Saturday the 9th April at 12 midday. If you'd like to come along to see the spaces please reply to info@theisland.uk and include a link to your work. Prices include wifi and all bills.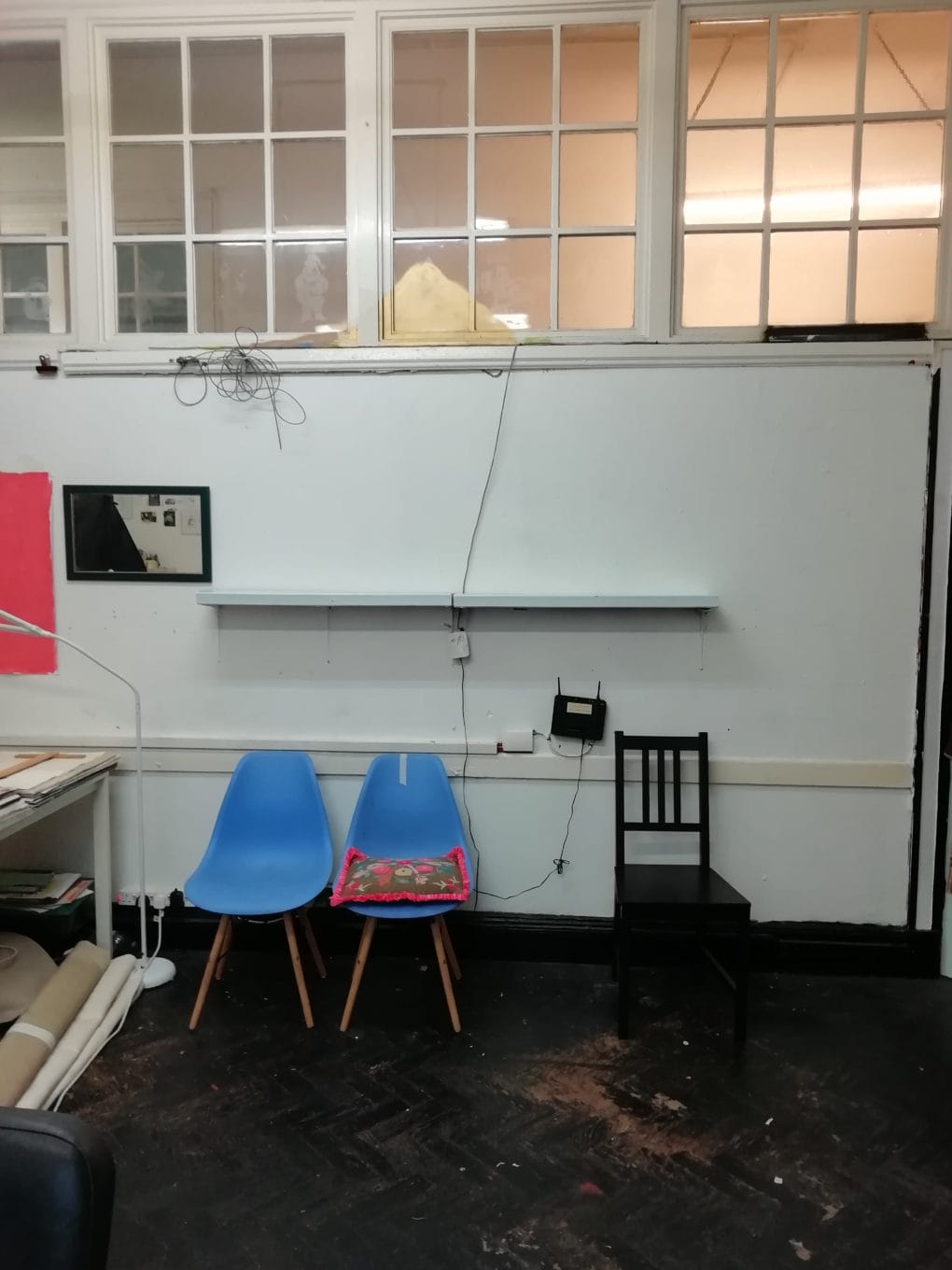 Studio PO22 – we have 1 x 1 person studio spaces available in this 6 person shared studio. Additional storage space to side of the room. £127.50 per month.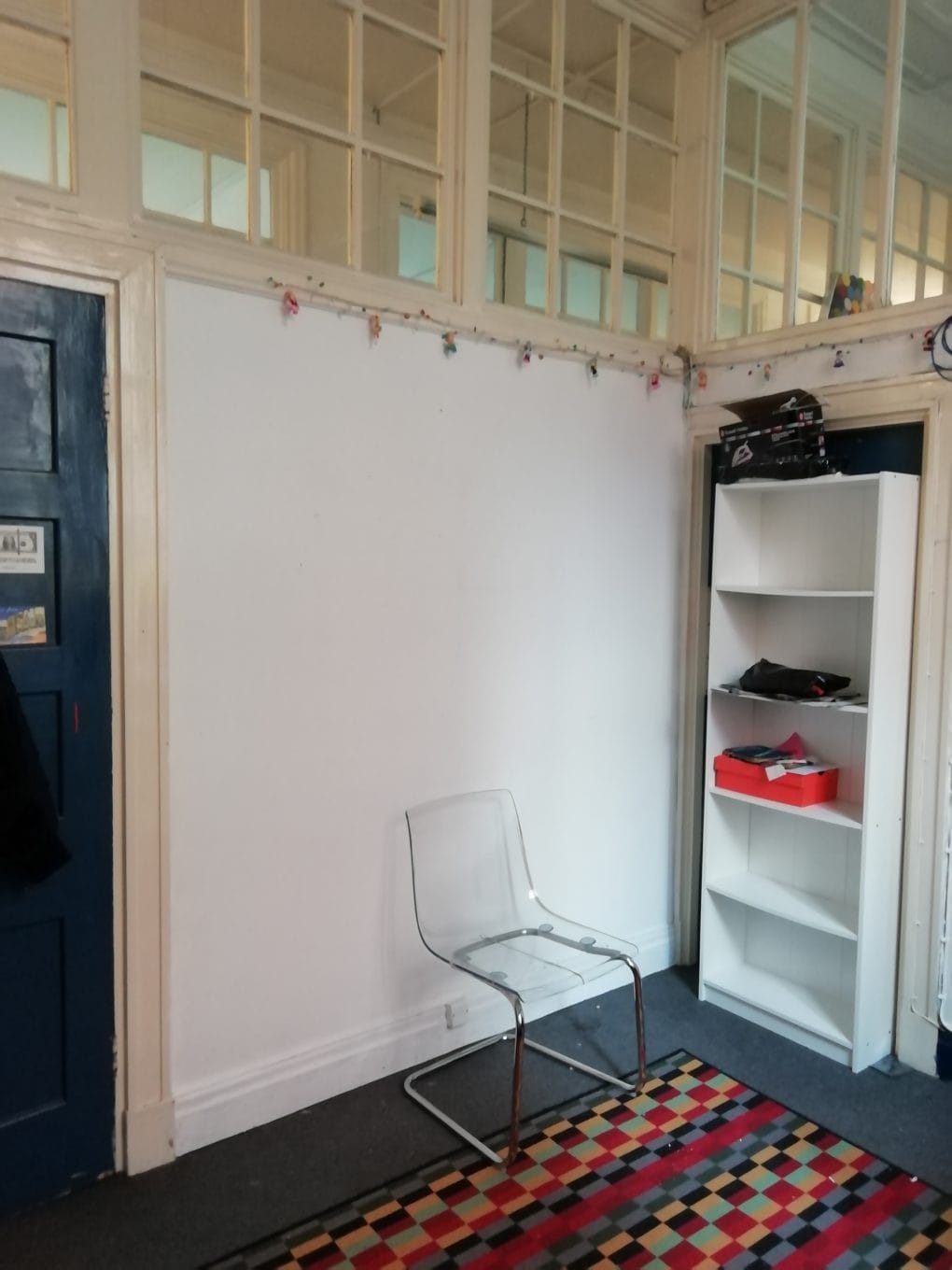 PO32 – 1 person desk space in 2 person shared studio. £92 per month.